Acting isn't the easiest career path to go down and it definitely isn't for everyone but Marc Zammit clearly knows what he's doing. Meet one of Pandorica's leading men, find out how he got into acting, his advice and more about his upcoming film Pandorica.
Marc Zammit
London, UK
twitter: @zammit_marc
IMDB: www.imdb.com/MarcZammit
HOW DID YOU GET INTO ACTING?
I was about 6 (years old) and I was like "mum, I want to be on TV I want to be an actor" and I didn't really know how to get into it and my mum said "we'll you've got to go to drama school, you've got to go to class" and all that kind of stuff. So about 6 years later, when I was about 12, we moved house and my mum had a local newspaper and she goes "Mark, look there's a drama school in the area" so I wanted to go and my parents offered to support me for the first two/three years. I was there for about 5 years and then I went to barking Broadway performing arts to get a national diploma and it all just kind of went from there. I got experience in TV and Film and it all just kind of grew like a C.V. would.
WHAT ADVICE WOULD YOU GIVE ASPIRING ACTORS?
Going to drama school, going to college doing performing arts you meet so many people in this industry, the best advice that I can give is don't give up. Don't quit, so many people want things to just happen overnight, some people are and they want it to happen straight away and they sometimes chase after the wrong things, some people want the fame and the fame wont define you as an actor. They end up picking up the wrong stones and end up wanting things to happen too fast and it doesn't and they quit and give up too easy, they are throwing the white towel. There's so many actors and people I went to drama school with and college with and I see them now and ask them 'what are you doing now?' and they aren't acting, they aren't doing what they were there for, what was in there heart at the time. So I'd just advise to not give up, just keep pushing and be patient. Really push, really push for what you want and don't feel like you need to rush on choices, pick your projects carefully. Do what you want to do carefully and it will all work out, it will pan out for you. So yeah, that's the best advice I could give, just don't give up, the moment you stop trying is the moment you fail.
WHAT KEEPS YOU MOTIVATED?
Me! It's just inside me, it's in my heart. I breathe it, I live it, I eat it, and I sleep it. If I wasn't acting, I feel that my life would be 80% empty. It's what I live for, it's what I enjoy, and it's what I love. I watch film's like it's a religion, I study them and I look at the cinematography and the reviews. I really go in depth with acting and the actors and how they craft their roles. It's just a part of me! And I want to hold an award; I want to hold an Oscar. I have my checklist of actors I want to work with for example: Tom Hanks, Getting an Oscar is also on my checklist and hopefully I will get there, that's my motivation. That's my journey, I want to hold an award and say I did this, I made it. The people who said I couldn't, I want to show them that I will.
TELL US ABOUT YOUR CHARACTER IN 'PANDORICA'
(Laughs) I am not going to tell you much, but I can tell you that it was a very interesting role. It's probably one of my most interesting roles that I have played. We had to speak this language called Varosha – it's not even a language – it doesn't even exist, it's an alien language, this is a sci-fi fantasy film so the language doesn't exist. The accent doesn't even exist, when we speak English the accent that we have isn't even an English accent we had to kind of create this accent that doesn't even exist. It was really hard, really challenging. But yeah, Ares is from this tribe in varosha and he is a dark horse. That's all I will tell you for now.
WHAT ELSE CAN WE WATCH YOU IN, IN 2016?
Well I have just done a series called Kosmos (2015) that is currently out, season one. Hopefully The Journey (2014) will be going into distribution soon, I can't say too much, but you can catch me in The Journey. Obviously, the main thing you can watch me in is Pandorica. I am being very selective in the work that I take. It's not about how much work I do at the minute, it is about the quality of the work that I do. So whether I do two quality projects a year or one or three for me it's not about the quantity, I want to show my audience the quality, to watch the work that I do and be really stunned by my work and be excited to watch me in something else rather than get bored of seeing me in too much.
WHAT HAS BEEN THE BIGGEST HIGHLIGHT OF YOUR CAREER SO FAR?
There have been two really, one of them is working with Jason Flemyng I think he is an absolutely amazing person, such a great guy and he made me feel very welcome when I met him. He treated me like he knew me for ages; it was a really nice feeling because it was much easier for me to work with him in The Journey (2014). That was a great experience, working with a quality actor who has a very good reputation within the industry and to bounce off him. The scenes that we did were a great experience for me. Recently (biggest highlight) was Pandorica, because I am a big fan of Game of Thrones (2011), I'm a massive fan of Vikings (2013) and I actually started growing my hair because I was so keen on trying to get a role on Game of Thrones so I started growing my hair and its literally down to my shoulders now, which is really cool, but then I was just told that I have to shave it all off next year for a film (laughs). When I got the script for Pandorica I was like OMG this is what I've been waiting for, this is what I wanted, it was that kind of medieval futuristic (style) plus you know with the Vikings, the accent and everything like that it was just all in one, it was just amazing, I was just like "yep, this is what I wanted". So yeah, I did Pandorica and it was brilliant, it was great. It was wicked to work with such a fantastic crew and cast and to have such a good energy on set with people that know how well the projects going to do. I think Pandorica is going to be a really nice film to watch.
WHAT DO YOU LIKE TO DO IN YOUR SPARE TIME?
I read quite a few books; I have started reading quite a lot lately. I just like to build on my knowledge and study. I am trying to learn how to speak Italian at the minute; I haven't got very far apart from the beginning just learning the basics. I also work at a modelling studio, when I'm not acting; I still need to put food on my plate and shelter over my head so I work at a modelling studio as a booker. I just keep myself kind of busy from cooking or trying to develop new skills or watching new films or trying to progress my knowledge of the industry. Other than that I spend time with family and friends, I love to catch up with people. I just do what everyone else does really.
FUN FACT'S
FAVOURITE FILM OF ALL TIME?
This is a hard one because I've got so many. I'm going to be cheeky, it's between two: One Flew Over the Cuckoo's Nest (1975) and What's Eating Gilbert Grape. I'm going to say What's Eating Gilbert Grape (1993); I think Leonardo DiCaprio was absolutely amazing in that. He was so young, and he was just great, he was just absolutely amazing. Actually, no! Let's say Cast Away (2000) instead. I love Tom Hanks and Tom Hanks is absolutely amazing in Cast Away. To have a film that is just on you, 80% of the way through (the film), it's just you and you have to engage that audience throughout that whole film and you are the only person that has to do that. That has got to be the hardest challenge, you know, you've got to really engage people into your acting and the mood of the film. It's such a solo piece that I just think Tom Hanks does an incredible job, he really does and that's one actor that I would just desire to work with.
FAVOURITE FILM OF 2015 (SO FAR)?
Either Captain Phillips (2013), did that come out this year? Or The Theory of Everything (2015)… did that come out this year? I think so! If it did come out this year I would say those two. I just think the acting was brilliant, absolutely brilliant and the cinematography was great. I get drawn to films that have great acting. It was just mind blowing and it felt real it didn't feel like it was acting it just felt real and that's what I love. That quality!
FAVOURITE ACTOR AND/OR ACTRESS?
Tom Hanks, great guy! He is very natural looking and he is just great, he's so awesome. If you look at all the films that Tom Hanks has done, he just blew all of them away like Forrest Gump (1994), Saving Private Ryan (1998) he is just such a great actor to watch and you can learn a lot from Tom Hanks when you watch him.
FAVOURITE TV SHOW?
Game of Thrones, absolutely love Game of Thrones. Brilliant, ten out of ten, amazing! Everyone in it is fantastic and I want a role in it, (laughs) I really would. It's so exciting because you want that person to join with this person and then you want this person to kill that person and it's just great, I love it, I love Game of Thrones. I'm actually going to get the monopoly board game version, I think there's a Game of Thrones monopoly board game, I'm going to go out and buy it.
WHAT WOULD BE YOUR DREAM ROLE?
I really don't know, I don't think there is a dream role for me. I think it's more….I like roles that catch me unexpectedly. Because I feel like it challenges me as an actor, I think at the minute I would like something like fantasy, like sci-fi fantasy not like x-men but something like where I'm an alien and I'm doing something creepy something really cool like that, or I'd really like to do a western film. I was recently watching Lawless (2012) with Tom Hardy so I'd really like to do something western, which would be really cool.
CRAZIEST THING YOU'VE DONE SO FAR?
I have jumped out of a plane at thirteen thousand feet, obviously with a parachute (laughs). Yeah, I'd say that's pretty crazy, but then again it's pretty normal for someone to do that now. Hmmm… I've eaten a scorpion covered in chocolate, how about that? I didn't actually find a scorpion and then covered it in chocolate it, it was in a restaurant!
---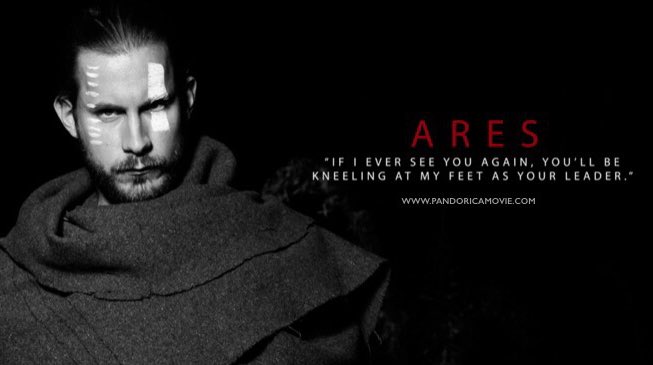 xoxoxoxoxoxoxoxoxoxoxoxoxoxoxoxoxoxoxoxoxoxoxoxoxoxoxoxoxoxoxoxoxoxoxoxoxoxoxoxoxoxoxoxoxoxoxoxoxoxoxoxoxoxoxoxoxoxoxoxoxoxoxoxoxoxoxoxoxoxoxoxoxoxoxoxoxoxoxoxoxoxoxoxoxoxoxoxoxoxoxoxoxoxoxoxoxoxoxoxoxoxoxoxoxoxoxoxoxoxoxoxoxoxoxoxoxoxoxoxoxoxoxoxoxoxoxoxoxoxoxoxoxoxoxoxoxoxoxoxoxoxoxoxoxoxoxoxoxoxoxoxoxoxoxoxoxoxoxoxoxoxoxoxoxoxoxoxoxoxoxoxoxoxoxoxoxoxoxoxoxoxoxoxoxoxoxoxoxoxoxoxoxoxoxoxoxoxoxoxoxoxoxoxoxoxoxoxoxoxoxoxoxoxoxoxoxoxoxoxoxoxoxoxoxoxoxoxoxoxoxoxoxoxoxoxoxoxoxoxoxoxoxoxoxoxoxoxoxoxoxoxoxoxoxoxoxoxoxoxoxoxoxoxoxoxoxoxoxoxoxoxoxoxoxoxoxoxoxoxoxoxoxoxoxoxoxoxoxoxoxoxoxoxoxoxoxoxoxoxoxoxoxoxoxoxoxoxoxoxoxoxoxoxoxoxoxoxoxoxoxoxoxoxoxoxoxoxoxoxoxoxoxoxoxoxoxoxoxoxoxoxoxoxoxoxoxoxoxoxoxoxoxoxoxoxoxoxoxoxoxoxoxoxoxoxoxoxoxoxoxoxoxoxoxoxoxoxoxoxoxoxoxoxoxoxoxoxoxoxoxoxoxoxoxoxoxoxoxoxoxoxoxoxoxoxoxoxoxoxoxoxoxoxoxoxoxoxoxoxoxoxoxoxoxoxoxoxoxoxoxoxoxoxoxoxoxoxoxoxoxoxoxoxoxoxoxoxoxoxoxoxoxoxoxoxoxoxoxoxoxoxoxoxoxoxoxoxoxoxoxoxoxoxoxoxoxoxoxoxoxoxoxoxoxoxoxoxoxoxoxoxoxoxoxoxoxoxoxoxoxoxoxoxoxoxoxoxoxoxoxoxoxoxoxoxoxoxoxoxoxoxoxoxoxoxoxoxoxoxoxoxoxoxoxoxoxoxoxoxoxoxoxoxoxoxoxoxoxoxoxoxoxoxoxoxoxoxoxoxoxoxoxoxoxoxoxoxoxoxoxoxoxoxoxoxoxoxoxoxoxoxoxoxoxoxoxoxoxoxoxoxoxoxoxoxoxoxoxoxoxoxoxoxoxoxoxoxoxoxoxoxoxoxoxoxoxoxoxoxoxoxoxoxoxoxoxoxoxoxoxoxoxoxoxoxoxoxoxoxoxoxoxoxoxoxoxoxoxoxoxoxoxoxoxoxoxoxoxoxoxoxoxoxoxoxoxoxoxoxoxoxoxoxoxoxoxoxoxoxoxoxoxoxoxoxoxoxoxoxoxoxoxoxoxoxoxoxoxoxoxoxoxoxoxoxoxoxoxoxoxoxoxoxoxoxoxoxoxoxoxoxoxoxoxoxoxoxoxoxoxoxoxoxoxoxoxoxoxoxoxoxoxoxoxoxoxoxoxoxoxoxoxoxoxoxoxoxoxoxoxoxoxoxoxoxoxoxoxoxoxoxoxoxoxoxoxoxoxoxoxoxoxoxoxoxoxoxoxoxoxoxoxoxoxoxoxoxoxoxoxoxoxoxoxoxoxoxoxoxoxoxoxoxoxoxoxoxoxoxoxoxoxoxoxoxoxoxoxoxoxoxoxoxoxoxoxoxoxoxoxoxoxoxoxoxoxoxoxoxoxoxoxoxoxoxoxoxoxoxoxoxoxoxoxoxoxoxoxoxoxoxoxoxoxoxoxoxoxoxoxoxoxoxoxoxoxoxoxoxoxoxoxoxoxoxoxoxoxoxoxoxoxoxoxoxoxoxoxoxoxoxoxoxoxoxoxoxoxoxoxoxoxoxoxoxoxoxoxoxoxoxoxoxoxoxoxoxoxoxoxoxoxoxoxoxoxoxoxoxoxoxoxoxoxoxoxoxoxoxoxoxoxoxoxoxoxoxoxoxoxoxoxoxoxoxoxoxoxoxoxoxoxoxoxoxoxoxoxoxoxoxoxoxoxoxoxoxoxoxoxoxoxoxoxoxoxoxoxoxoxoxoxoxoxoxoxoxoxoxoxoxoxoxoxoxoxoxoxoxoxoxoxoxoxoxoxoxoxoxoxoxoxoxoxoxoxoxoxoxoxoxoxoxoxoxoxoxoxoxoxoxoxoxoxoxoxoxoxoxoxoxoxoxoxoxoxoxoxoxoxoxoxoxoxoxoxoxoxoxoxoxoxoxoxoxoxoxoxoxoxoxoxoxoxoxoxoxoxoxoxoxoxoxoxoxoxoxoxoxoxoxoxoxoxoxoxoxoxoxoxoxoxoxoxoxoxoxoxoxoxoxoxoxoxoxoxoxoxoxoxoxoxoxoxoxoxoxoxoxoxoxoxoxoxoxoxoxoxoxoxoxoxoxoxoxoxoxoxoxoxoxoxoxoxoxoxoxoxoxoxoxoxoxoxoxoxoxoxoxoxoxoxoxoxoxoxoxoxoxoxoxoxoxoxoxoxoxoxoxoxoxoxoxoxoxoxoxoxoxoxoxoxoxoxoxoxoxoxoxoxoxoxoxoxoxoxoxoxoxoxoxoxoxoxoxoxoxoxoxoxoxoxoxoxoxoxoxoxoxoxoxoxoxoxoxoxoxoxoxoxoxoxoxoxoxoxoxoxoxoxoxoxoxoxoxoxoxoxoxoxoxoxoxoxoxoxoxoxoxoxoxoxoxoxoxoxoxoxoxoxoxoxoxoxoxoxoxoxoxoxoxoxoxoxoxoxoxoxoxoxoxoxoxoxoxoxoxoxoxoxoxoxoxoxoxoxoxoxoxoxoxoxoxoxoxoxoxoxoxoxoxoxoxoxoxoxoxoxoxoxoxoxoxoxoxoxoxoxoxoxoxoxoxoxoxoxoxoxoxoxoxoxoxoxoxoxoxoxoxoxoxoxoxoxoxoxoxoxoxoxoxoxoxoxoxoxoxoxoxoxoxoxoxoxoxoxoxoxoxoxoxoxoxoxoxoxoxoxoxoxoxoxoxoxoxoxoxoxoxoxoxoxoxoxoxoxoxoxoxoxoxoxoxoxoxoxoxoxoxoxoxoxoxoxoxoxoxoxoxoxoxoxoxoxoxoxoxoxoxoxoxoxoxoxoxoxoxoxoxoxoxoxoxoxoxoxoxoxoxoxoxoxoxoxoxoxoxoxoxoxoxoxoxoxoxoxoxoxoxoxoxoxoxoxoxoxoxoxoxoxoxoxoxoxoxoxoxoxoxoxoxoxoxoxoxoxoxoxoxoxoxoxoxoxoxoxoxoxoxoxoxoxoxoxoxoxoxoxoxoxoxoxoxoxoxoxoxoxoxoxoxoxoxoxoxoxoxoxoxoxoxoxoxoxoxoxoxoxoxoxoxoxoxoxoxoxoxoxoxoxoxoxoxoxoxoxoxoxoxoxoxoxoxoxoxoxoxoxoxoxoxoxoxoxoxoxoxoxoxoxoxoxoxoxoxoxoxoxoxoxoxoxoxoxoxoxoxoxoxoxoxoxoxoxoxoxoxoxoxoxoxoxoxoxoxoxoxoxoxoxoxoxoxoxoxoxoxoxoxoxoxoxoxoxoxoxoxoxoxoxoxoxoxoxoxoxoxoxoxoxoxoxoxoxoxoxoxoxoxoxoxoxoxoxoxoxoxoxoxoxoxoxoxoxoxoxoxoxoxoxoxoxoxoxoxoxoxoxoxoxoxoxoxoxoxoxoxoxoxoxoxoxoxoxoxoxoxoxoxoxoxoxoxoxoxoxoxoxoxoxoxoxoxoxoxoxoxoxoxoxoxoxoxoxoxoxoxoxoxoxoxoxoxoxoxoxoxoxoxoxoxoxoxoxoxoxoxoxoxoxoxoxoxoxoxoxoxoxoxoxoxoxoxoxoxoxoxoxoxoxoxoxoxoxoxoxoxoxoxoxoxoxoxoxoxoxoxoxoxoxoxoxoxoxoxoxoxoxoxoxoxoxoxoxoxoxoxoxoxoxoxoxoxoxoxoxoxoxoxoxoxoxoxoxoxoxoxoxoxoxoxoxoxoxoxoxoxoxoxoxoxoxoxoxoxoxoxoxoxoxoxoxoxoxoxoxoxoxoxoxoxoxoxoxoxoxoxoxoxoxoxoxoxoxoxoxoxoxoxoxoxoxoxoxoxoxoxoxoxoxoxoxoxoxoxoxoxoxoxoxoxoxoxoxoxoxoxoxoxoxoxoxoxoxoxoxoxoxoxoxoxoxoxoxoxoxoxoxoxoxoxoxoxoxoxoxoxoxoxoxoxoxoxoxoxoxoxoxoxoxoxoxoxoxoxoxoxoxoxoxoxoxoxoxoxoxoxoxoxoxoxoxoxoxoxoxoxoxoxoxoxoxoxoxoxoxoxoxoxoxoxoxoxoxoxoxoxoxoxoxoxoxoxoxoxoxoxoxoxoxoxoxoxoxoxoxoxoxoxoxoxoxoxoxoxoxoxoxoxoxoxoxoxoxoxoxoxoxoxoxoxoxoxoxoxoxoxoxoxoxoxoxoxoxoxoxoxoxoxoxoxoxoxoxoxoxoxoxoxoxoxoxoxoxoxoxoxoxoxoxoxoxoxoxoxoxoxoxoxoxoxoxoxoxoxoxoxoxoxoxoxoxoxoxoxoxoxoxoxoxoxoxoxoxoxoxoxoxoxoxoxoxoxoxoxoxoxoxoxoxoxoxoxoxoxoxoxoxoxoxoxoxoxoxoxoxoxoxoxoxoxoxoxoxoxoxoxoxoxoxoxoxoxoxoxoxoxoxoxoxoxoxoxoxoxoxoxoxoxoxoxoxoxoxoxoxoxoxoxoxoxoxoxoxoxoxoxoxoxoxoxoxoxoxoxoxoxoxoxoxoxoxoxoxoxoxoxoxoxoxoxoxoxoxoxoxoxoxoxoxoxoxoxoxoxoxoxoxoxoxoxoxoxoxoxoxoxoxoxoxoxoxoxoxoxoxoxoxoxoxoxoxoxoxoxoxoxoxoxoxoxoxoxoxoxoxoxoxoxoxoxoxoxoxoxoxoxoxoxoxoxoxoxoxoxoxoxoxoxoxoxoxoxoxoxoxoxoxoxoxoxoxoxoxoxoxoxoxoxoxoxoxoxoxoxoxoxoxoxoxoxoxoxoxoxoxoxoxoxoxoxoxoxoxoxoxoxoxoxoxoxoxoxoxoxoxoxoxoxoxoxoxoxoxoxoxoxoxoxoxoxoxoxoxoxoxoxoxoxoxoxoxoxoxoxoxoxoxoxoxoxoxoxoxoxoxoxoxoxoxoxoxoxoxoxoxoxoxoxoxoxoxoxoxoxoxoxoxoxoxoxoxoxoxoxoxoxoxoxoxoxoxoxoxoxoxoxoxoxoxoxoxoxoxoxoxoxoxoxoxoxoxoxoxoxoxoxoxoxoxoxoxoxoxoxoxoxoxoxoxoxoxoxoxoxoxoxoxoxoxoxoxoxoxoxoxoxoxoxoxoxoxoxoxoxoxoxoxoxoxoxoxoxoxoxoxoxoxoxoxoxoxoxoxoxoxoxoxoxoxoxoxoxoxoxoxoxoxoxoxoxoxoxoxoxoxoxoxoxoxoxoxoxoxoxoxoxoxoxoxoxoxoxoxoxoxoxoxoxoxoxoxoxoxoxoxoxoxoxoxoxoxoxoxoxoxoxoxoxoxoxoxoxoxoxoxoxoxoxoxoxoxoxoxoxoxoxoxoxoxoxoxoxoxoxoxoxoxoxoxoxoxoxoxoxoxoxoxoxoxoxoxoxoxoxoxoxoxoxoxoxoxoxoxoxoxoxoxoxoxoxoxoxoxoxoxoxoxoxoxoxoxoxoxoxoxoxoxoxoxoxoxoxoxoxoxoxoxoxoxoxoxoxoxoxoxoxoxoxoxoxoxoxoxoxoxoxoxoxoxoxoxoxoxoxoxoxoxoxoxoxoxoxoxoxoxoxoxoxoxoxoxoxoxoxoxoxoxoxoxoxoxoxoxoxoxoxoxoxoxoxoxoxoxoxoxoxoxoxoxoxoxoxoxoxoxoxoxoxoxoxoxoxoxoxoxoxoxoxoxoxoxoxoxoxoxoxoxoxoxoxoxoxoxoxoxoxoxoxoxoxoxoxoxoxoxoxoxoxoxoxoxoxoxoxoxoxoxoxoxoxoxoxoxoxoxoxoxoxoxoxoxoxoxoxoxoxoxoxoxoxoxoxoxoxoxoxoxoxoxoxoxoxoxoxoxoxoxoxoxoxoxoxoxoxoxoxoxoxoxoxoxoxoxoxoxoxoxoxoxoxoxoxoxoxoxoxoxoxoxoxoxoxoxoxoxoxoxoxoxoxoxoxoxoxoxoxoxoxoxoxoxoxoxoxoxoxoxoxoxoxoxoxoxoxoxoxoxoxoxoxoxoxoxoxoxoxoxoxoxoxoxoxoxoxoxoxoxoxoxoxoxoxoxoxoxoxoxoxoxoxoxoxoxoxoxoxoxoxoxoxoxoxoxoxoxoxoxoxoxoxoxoxoxoxoxoxoxoxoxoxoxo
Head shot image from IMDB.com: http://www.imdb.com/media/rm1517021440/nm0952657?ref_=nm_ov_ph , Pandorica Ares image from Marc Zammit's twitter: https://twitter.com/zammit_marc/status/674605906479456256